Portfolio »
Waterside, Malahide, Co. Dublin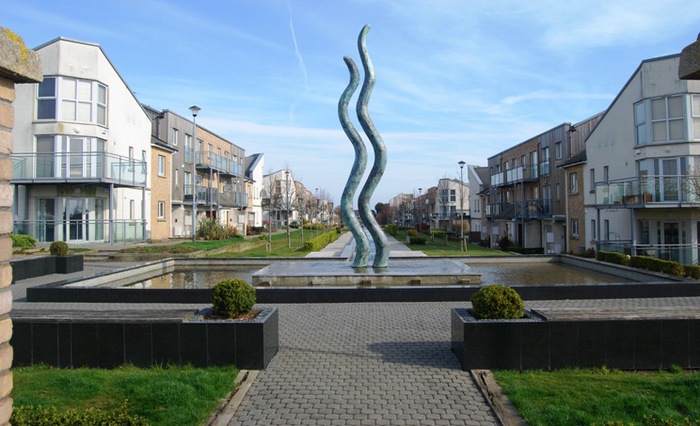 Kairos Property Services was appointed in July 2014 to provide Property Management Services on behalf of Malahide Waterside Management Co Ltd.
Waterside is a multi-unit residential & commercial development comprisng of 463 units with further development ongoing. Waterside was designed by Terry O'Flanagan Architects and developed by the Cannon Kirk Group. This award winning team created a visual variety of homes arranged into a number of small neighbourhood friendly clusters with all modern day amenities of both Malahide & Swords Villages within walking distance. There are 2 creches and a 'Day Break' convenience store situated at the main entrance which serve both the estate and the surrounding area.
Kairos was appointed on 1 July 2014 by the Board of Directors to take over the day to day managment of Waterside. Since June, Kairos has made huge improvements to the development.
On appointment, Kairos initiated a full review of traffic management at the development which resulted in a Traffic Management Plan being implemented, thereafter. This plan included all new signange throughout the development as well as a major road marking upgrade which has been an enourmous benefit to all residents.
Kairos has worked diligently to improve and strenghten the finanical position of the management company. We have managed to pay down our creditors significantly as well bringing in funds from the debtors to the management company all whilst funding capital expenditure projects in the development.
Illegal dumping was a huge issue in Waterside which Kairos prioritised and targeted for immediate improvent. A refuse managment plan was implemented which involved the installation of steel doors with combination locks to all refuse stores. This has brought down the refuse costs as well as curtailing the illegal dumping.
Kairos has also overseen major landscaping improvements on high profile areas in the park. These improvements are ongoing as we are always seeking to improve the aesthetics within the development.