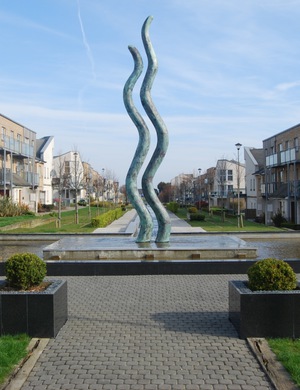 About Us
Kairos Property Services strives to provide personalised, dynamic and superior quality management services to its clients. Kairos specialises in the management of mixed use developments. We are committed to working with management companies to serve the best interests of owners and residents in small, medium and large scale developments. Kairos has a proven track record of improving, then maintaining, the developments that it manages.
Kairos Property Services has expanded steadily over the last 3 years taking on a number of new clients adding to our pre-existing portfolio. At present, Kairos manages 16 complexes covering 1600 units, predominantly residential but also with a mix of commercial and retail units.
Our mission is to advise, assist and work with management companies to enhance their developments for the betterment of owners and tenants.
Kairos has extensive experience in Property Management Services and a unique set of skills that sets us apart from other management companies. Aligned with a personalised and bespoke approach, Kairos is a perfect partner for your property management requirements.
Our Team
Kairos Property Services has a panel of experts that we liaise with for a multitude of professional services when required. These cover a range of disciplines and include legal experts, financial experts, architects, fire consultants and M&E consultants. All these professionals are carefully selected and each has expert knowledge in property and facilities management.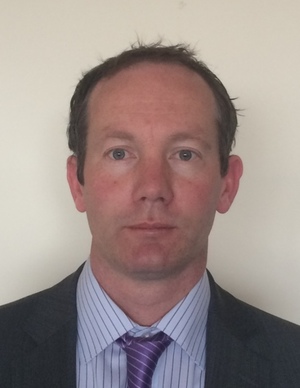 Jonathan Cullen, Managing Director, Senior Property Manager
Jonathan founded Kairos Property Services in 2009 when an opportunity arose to manage a large mixed use development at Tallaght Cross East. Jonathan was employed to manage the facilities and operational elements in the development. Initially his efforts were focussed primarily on Tallaght Cross East due to its considerable size consisting of 441 apartments, The Glashaus Hotel and a large retail portfolio with Marks and Spencer as the anchor tenant. He ensured a reduction in service charges across the development with the re-negotiation of contracts for waste collection, mechanical and electrical services, security, cleaning and landscaping whilst maintaining the quality of service supplied by contractors. Jonathan also played an integral role in bringing the development from receivership status to sale agreed.
During his time in Tallaght Cross, Jonathan added a number of other developments to the Kairos portfolio. In 2014, he took the strategic decision to leave Tallaght Cross East to invest his time and focus his energy to developing and expanding Kairos. This paid dividend as Jonathan continued to add to the Kairos portfolio throughout 2014 including the addition of the mixed use Waterside Development in Malahide, Co. Dublin, The Hardwicke Village and Richmond Square in Dublin 7. Kairos also manages a number of blocks in partnership with Cullen Project Management including Newmarket Hall and Grosvenor Lodge.
Jonathan has over 20 years experience in the property sector. He was a senior sales/finishing manager to the Liam Carroll controlled group of companies with responsibility for closing thousands of sales in landmark sites across Dublin. During this time he had responsibility for numerous functions, closing sales, lettings, customer service, facilities management and property management.
Jonathan has spent the last 6 years working in Property Management and is highly proficient in all facets of the business from contract management through to service charge budgeting, management and debt collection.
Jonathan is currently studying for his BIFM Level 5 in Facilities Management in Portobello College.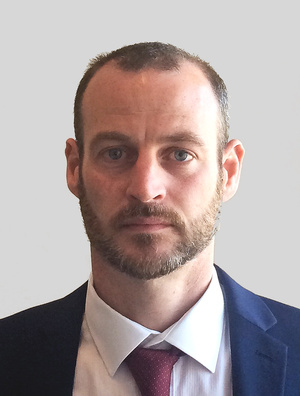 Alan McKeown, Property Manager
Alan joined Kairos in April 2015 charged with streamlining efficiencies in the business and new business development. Alan adds an array of skills to Kairos complimentary to those of Jonathan.
Alan spent 12 years working as a Construction Project and Finishing Manager in numerous landmark developments in Dublin City including the iconic Gasworks Building in Ringsend. He also played an integral role in the construction and handover of projects to many high profile clients including Google, staycity.com, Tallaght Cross Hotel, Glashaus Hotel and Marks and Spencer. Having worked on thousands of apartments, hotels, car parks and commercial office blocks, he has extensive knowledge of the construction industry and a unique insight into the real construction of these developments.
In 2008 following the downturn in the construction industry, Alan was employed as a Property Manager in a 150 unit residential development in Dublin 1 and in 2009, he moved to Cherrywood Science and Technology Park to work as the Buildings & Estate Manager. During his time in Cherrywood, Alan gained invaluable experience in the commercial property sector working with multi-national companies such as Dell and Covidien. He was responsible for liaising and meeting with tenants on all issues, preparing, implementing and managing numerous and sizeable budgets (ca €1 million), regular reporting to Directors, facilities management, contract management and account management.
In 2011, Alan joined Johnnie Cupcakes as Operations Manager. He was responsible for negotiating leases and licences for entry to over 20 shopping centres. He was the property manager for this extensive portfolio, liaising with landlords, centre management on a variety of issues whilst maintaining and servicing the individual retail outlets. He also performed numerous other functions across the company with responsibility for sales reporting, logistics, implementing procedures in production and efficiencies internally in the organisation. He was given the opportunity to expand on his academic marketing background with responsibility for marketing and branding strategy at Johnnie Cupcakes. This was an invaluable time in his career where he garnered extensive experience in all aspects of business management.